My sister Hayde (Lola's mum) is the real photographer of the family! She doesn't do digital photography (yet). She has such an eye for photos and sees things that I would never see the same as her! When I went to her house for Lola's birthday on Sunday, when I was leaving she grabbed my camera and took these :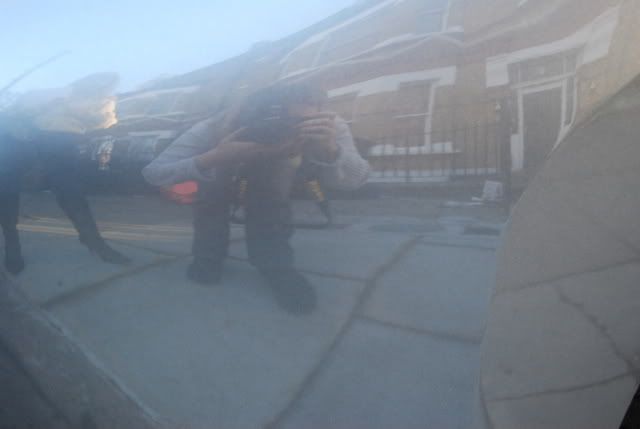 I bet you cant tell where the reflection is from! Have a look at this one :

Any guesses???
Honey loves lying on the radiator! I dont know how she balances and doesn't find it uncomfortable! I put a cloth on it for her but its not too thick but it doesn't stop her! She has a knack and knows when the heating has come on and jumps on the table to the side of the radiator and walks to her spot! She can lie on it for ages, eventually jumping off when she gets too hot!! If she gets any fatter she wont fit on it!