OK, haven't done too badly as only updated it last week, so here is another catch up. First of all, thank you so much to all of you who have sent me lots of love and hugs and prayers for my mum. As you know I had to rush her into hospital last Sunday night at midnight. She is still in hospital but is doing much better and on Tuesday we are moving her to a rehabilitation hospital for another week and hopefully on 31st March she can go home. But she moves from her house to a flat on the 8th of April, so Hayde and I will be doing the move.
Guard Cat
Little Lucy is the guard cat of my flat! She does not let any other cat through the cat flap (apart from Gingerblokeycat coz he was twice her size lol). So here she is after having seen a black cat in the patio approaching the cat flap:
and here is her view (sorry its blurred, it was not an easy photo to take!!)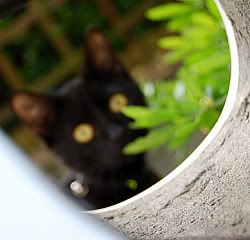 Challenges
I am really enjoying our weekly challenges and I am one behind (the home one). Did the white space one of Lucy which I loved :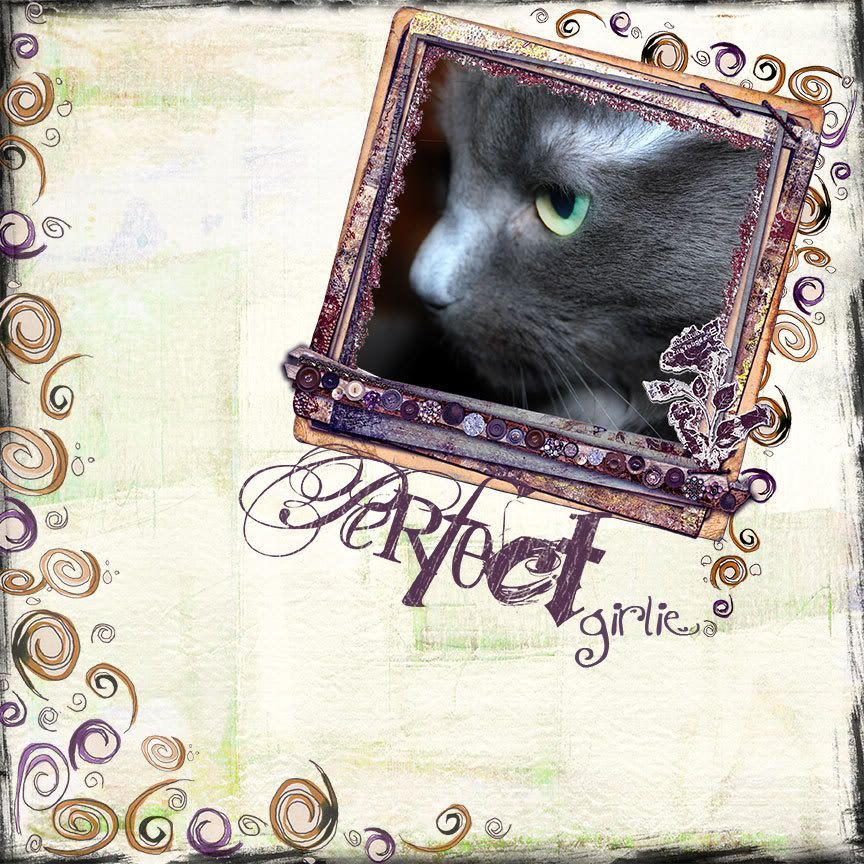 But then realised that I had totally forgotten to use the colour swatch! And as Lisa pointed out, I needed to do a layout of Honey so that she didn't feel left out, here it is, using all the colours in the swatch (Liv, Lisa, do I get a prize??)
Introducing Barney!!
My best friend Di lost her cat Zac to illness a week ago, we were all sooo very sad - he was a lovely cat and so loved. They decided to visit a cat rescue place and came home with Barney!!
Isn't he cute??? He is 10 years old and a Persian and wasn't treated very well by first set of owners. Passed him on to a new set of owners who could not keep up with brushing him daily and his fur ended up all matted and bad and they shaved it! Then took him to the cat rescue place where he has been since January. No one wanted him because they thought he looked horrible! I think he is adorable! What do you think? So Di and her DH took him home on Friday and he is settling in well!
Oh yes, and doesn't he look like Animal from the Muppets!!