Eeeek, can't believe it's nearly a month since I update my blog! How time flies! What have I been up to? 3 weekends ago I went to babysit gorgeous Lola for the first time, as Hayde and Mick had a party to go to. It was a bit nervewracking and I kept checking every half an hour that she was ok lol! She woke up once and cried for about 20 mins but I managed to get her back to sleep. I got home at 3am lol! But at that time its an easy drive home and it only took me 20 mins, as opposed to nearly an hour with the traffic (its only 12 miles away but its a bugger of a route).
I uploaded some photos to Photobucket and wow, Photobucket has some great cool things now!! Check out this photo of Lola - I went to the Photobucket Edit and gives tons of goodies :
And for one of our challenges, I did this layout (havent edited in Photobucket)
Talking of Lola, I have completed 4 pages of 2008 Calendar which I am doing for my sister Hayde! Here is a slide show of them - as usual bright and colourful!
OK next on the list was the wedding last weekend at a beautiful palace (no Liv, not my palace!!) in Woodstock -
Blenheim Palace
! Shame the weather wasn't that good to take a good walk round, and also we couldn't go see the main tourist bits of the Palace - but I did manage a few photos!
Not sure why one of the photos didn't show up in the video, so adding it here :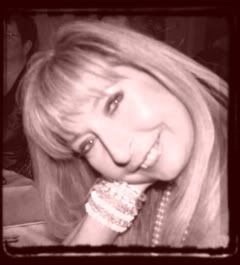 ACK (a la Liv!!) now I see the photo in the slide show! oh well, you got to put it with it twice!
Ahhh, also, I had a go at creating a template, and did a layout with it :
So there you have it! Of my huge list of things to do I have only completed one - updating my blog! I need to to visiting the blogs of all my lovely mates and leave some love, haven't done the Home challenge nor started the new one!! Weather is crap today so maybe might be able to tick some more things off my list!!